Our Proud History
Constantly upgrading to the newest technologies to bring you the best internet.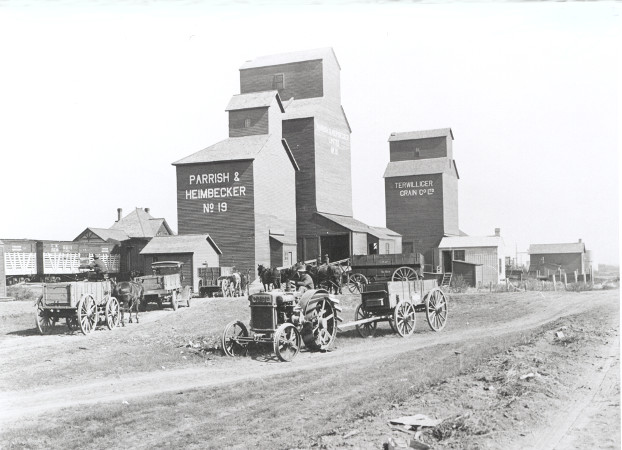 Our Proud History
In 1994, the Eastern Irrigation District was looking into obtaining internet access for its main office in Brooks. At the time, there was no one providing internet for people who lived in the Eastern Irrigation District. After much research they found that it would be easier to become an Internet Service Provider to its rural water users than to get an internet connection for just themselves. The EID found partners to provide their main feed and the EIDNet went live with 16 dial-up connections in June of 1995. Shortly afterwards, the dial-up service expanded to 32 lines and eventually up to 64 lines.
As interest in the internet grew, it soon became apparent that dial-up service was no longer "cutting it" for most users. The EIDNet then began researching high-speed options because once again none of the "big providers" were interested in the small rural markets like ours. In June of 2004, the EIDNet, with the help of partners in Calgary, started providing high speed wireless internet to our customers through a series of 12 towers. Within a couple of years the number of towers had grown to 18 and we were servicing the majority of the County of Newell. In November of 2008, the last of the dial-up lines were shut down as most of our customers had switched to the higher speed wireless offerings.
The demand for bandwidth continued to increase with the arrival of more video and music streaming services so in 2009 the EIDNet expanded its staff, broke from its Calgary partners and became a self-sufficient Internet Service Provider. In October of 2009, the EIDNet installed its own 100mb fiber optic feed (which has since been increased 20 fold) and upgraded equipment at all of our tower sites as well as the backhaul feeds between them. These changes have allowed us to provide a faster, more stable service to our users as well as offer a larger variety of service plans. Never ones to sit on their accomplishments, the EIDNet continues to upgrade their offerings in an effort to provide the best customer experience available in the area.